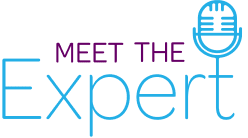 Meet the Expert – Carrie Rogers
Welcome to 'Meet the Expert', our series bringing you informative interviews with Armed Forces researchers, policy makers and service providers. Read on to learn about current work, aspirations for progress and future work, and insights into expert perspectives on key issues impacting ex-Service personnel and their families.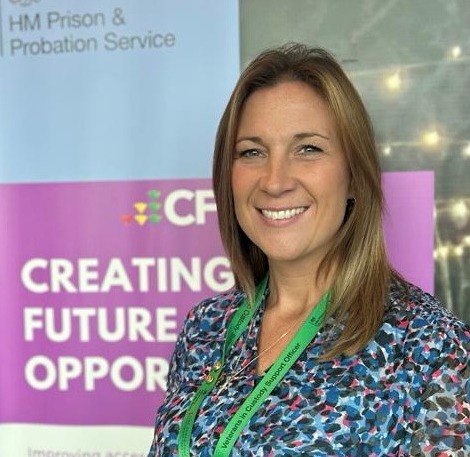 In this issue, we interviewed Carrie Rogers, Veteran Lead at His Majesty's Prison and Probation Service (HMPPS), Creating Future Opportunities (CFO).
1. Please tell us about your background and how you came to be involved in work relating to the Armed Forces Community.
I first joined the HM Prison Service in 2004, working at HMP/Young Offender Institution (YOI) Thorn Cross. During the five years I was there, I progressed to Training Manager and built my skills and knowledge, which enabled me to further my career by moving over to HMPPS Creating Future Opportunities (CFO). I was part of a team that sourced external funding through the European Social Fund (ESF). Our aim was to deliver a programme across prisons in England supporting offenders furthest from the labour market, whilst complementing existing provisions. The CFO provides programmes to offenders and has supported over 300,000 offenders in custody and community in the last twenty years. 
One sub-group of offenders that CFO supported was ex-Service Personnel. In 2016, the CFO applied for funding from the Armed Forces Covenant Fund Trust to support the Detainees Under Sentence (DUS) through the CFO3 programme. 
CFO were introduced to the Veterans in Custody Support Officers (ViCSOs) across the prison estate during this project. I deepened my understanding of this role, learning that these staff voluntarily carry out this work on top of their day job. From this, and dependent on the facility time allowed by the Governing Governor or Senior Management, I began to build a nationwide network of ViCSOs community to share best practices and information.
The work supporting the Veterans in Custody (ViCs) has continued to grow since 2016. Working with prisons, CFO began to map out what was happening across the prison estate and the potential to increase the support for ViCs. From learning more about ViCs, it was clear that more needed to be done, and I prioritised looking into this and making links with key stakeholders.
In 2020, our Director General officially approved us to take the lead on Veterans in prisons because there was no such role. Since then, we have gone from strength to strength.
2. What projects are you currently working on, and how do they fit into the bigger picture of understanding and supporting the Armed Forces Community?
Following further ESF funding to complement the current CFO provision, CFO Activity Hubs were commissioned in 2021 to deliver wrap-around support for offenders in the community and encourage Veterans to act as peer mentors. With 21 community hubs based in town centres across England, funding was secured to create one custody-based CFO Activity Hub, which was specifically developed for Veterans in custody to co-locate with other vulnerable cohorts. Following data analysis, this was to be located at HMP/YOI Holme House in the North East of England to sustain the numbers of Veterans in the region, and since has been visited by key stakeholders, including the Minister for Veterans' Affairs the Rt Hon Johnny Mercer MP.
This model has been key in understanding the needs of Veterans and their engagement in such projects. For those Veterans who are still hesitant in coming forward, such models help to build trust and reinforce that even though they may have found themselves in the criminal justice system, the support is there should they wish to access it.
CFO is continuously looking at ways to improve outcomes for programme participants. Ahead of each commissioning round, best endeavours are made to find opportunities to trial new ways of working, building upon any emerging findings or evaluation recommendations made in relation to the current portfolio of CFO contracts. At an early stage of development for the upcoming CFO Evolution programme it was felt that the more successful aspects of the community-based CFO Activity Hubs programme had potential to be transferred into a custodial setting. With this in mind, and building on the successes of HMP Holme House, in July 2022, the CFO Discovery Wing was the first pilot set up by CFO, at HMP Risley. Its participants are Veterans with a confirmed service number, care leavers, short sentences, and prisoners with few or no family ties. 
The Discovery programme has three distinct phases:
Phase 1 include a programme of motivation and goal setting, mindfulness and coping strategies, benefit advice and housing support ,and 'managing the outside world' course. Sessions are delivered both at a 1-2-1 level and in group sessions.

Phase 2 is in the HMP Risley bike shop where participants can learn new skills, fixing and maintaining bikes which are redistributed to various charities for sales or donated to people in need.

Phase 3 is focused on community projects both on the wing, and across the wider prison estate, making HMP Risley a nicer place to be. This includes fixing and upcycling broken furniture, tidying the garden area or identifying other areas for improvement.
3. What other areas and issues relating to the Armed Forces Community are you especially passionate about or feel need further attention? Please expand on this and tell us about them as much as you can. 
I feel the coordination of charities across prisons is much needed. I plan to help with this by implementing a memorandum of understanding (MoU) with organisations that want to provide 'in-reach' services. We also need to ensure that the message that charities are sending to prisons and the Veterans in custody is clear so those in need know where to turn, whether it's while in prison or the community.
The other area I feel passionate about is supporting the ViCSOs. ViCSOs' work is voluntary and their time is precious, and this is where my role comes in to assist should they need any support in the form of contacts or referral information.
4. What are your future aspirations for the impact and utilisation of your or your organisation's wider work?
Ideally, we want a model that will allow all of our contracted provider case managers to know who the contacts are for the ViCSOs in each prison so any gaps in provision that need to be addressed can be done so via CFO provision. The case managers will know what other support, in addition to what has already been provided, is available and can assist with specialist referrals.
5. What do you think are the key challenges impacting current Veterans and their families, and how do you think policy or provision of services can be best used to address them?
I believe this key area of work can be addressed by raising awareness. I have tirelessly continued to promote prison officers to ask the question of whether someone has served in the military at reception, so those who choose to declare their Service can access the support available from military organisations at the earliest opportunity. In many cases, support is extended to families and children.
However, not all Veterans' families are aware of what support is available from charities. Families find themselves in many different situations, and we should be prepared to advise on how they can be supported whilst their family member is in prison. It should be a joint approach from government departments and third-sector charities.
6. What do you think will be the leading challenges for the next generation of Veterans, and how do you think policy or provision of services can be best used to address them?
The next generation of Veterans will bring different requirements of support. They may need to face that their expectation of the Armed Forces differs from reality. Supporting organisations will need to prepare for the mental and emotional support required, as well as supporting their families and peers.
We are working with experts, key stakeholders and Veterans to build systems of support. As we continue the journey, we will pick the details of the changing demographics with the CFO data systems which will help provide the bigger picture.
7. Can you tell us about your favourite part of your current work with the Armed Forces Community and why? 
I am humbled to say that I work with many passionate and committed staff. The voluntary buy-in from all shows how vital this work is, and I will keep driving this forward for as long as I can. No day is ever the same, and the people I meet externally from other government departments or third-sector charities daily make me very fortunate to help build a better future for Veterans in custody.
One of the most enjoyable parts of my work has been bringing together the ViCSO community. Until the CFO took the lead, there had never been open forums for all to share best practices or liaise with organisations. It also allows them to see that work is being done on a broader scale - some ViCSOs have stated that they feel like they're working in silo. Being able to break this cycle has been integral to the support.
On 11th July 2023, the CFO hosted a VICSO awards night where staff were nominated by other staff and from the Veterans in custody themselves. As much as I would have loved to have recognised all staff for their achievements, it was more about showing them that they are appreciated and to give them something back.
8. Given unlimited funding and time, what would be your dream project to undertake involving the Armed Forces community?
My dream project would be to ensure that we have dedicated resources within establishments and regional ViCSO managers to ensure that the flow of communications/information is seamless. This would make it easier to identify any gaps or issues at the earliest opportunity and work with all personnel (HMP and Veteran charities) to address them. We would also be able to promote all the fantastic work being done more efficiently. The Veterans in custody would also receive the right level of support to ensure they continue through the gate successfully and lead a law-abiding life in society.
Many thanks to Carrie Rogers for sharing her insights.
Catch us next month for another interesting and informative interview with an expert from the Armed Forces service providers community.