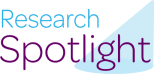 New figures from the University of Manchester provide latest data on veterans suicide
A new study ("Suicide after leaving the UK Armed Forces 1996–2018: a cohort study") by the National Confidential Inquiry into Suicide and Safety in Mental Health (NCISH), based at The University of Manchester, shows veterans of the UK Armed Forces are at no greater risk of suicide than the general population. This study, led by Dr Cathryn Rodway and Professor Nav Kapur, is one part of understanding the rates and causes of suicide in personnel who have left the UK Armed Forces. It links military records of people discharged from the UK Armed Forces and data on suicide deaths to examine the risk of suicide in veterans compared to the general population and to investigate factors associated with suicide after discharge.
There are few international studies examining suicide in veterans and no recent UK-wide studies. This is important given the nature of serving in the military has changed over recent years with intense operations in Iraq and Afghanistan causing concern about the mental health impact of Service. The number of personnel in the Army has also decreased and patterns of suicide in the general population have changed. There are also more support services available for veterans experiencing poor mental health, although greater awareness of this support may be required.
The new study looked at data for over 458,000 veterans who left the UK Armed Forces between 1996 and 2018. In this time, 1,086 (0.2%) veterans sadly took their own lives. A quarter (273, 25%) of the 1,086 veterans who died by suicide had been in contact with NHS mental health services in the year before they died – similar to the general population (27%).
Rodway and colleagues found:
Suicide risk in people leaving the UK Armed Forces was not high but there were differences according to age: the overall rate of suicide in veterans was slightly lower than the general population, with 2-3 times higher risk in young (<25 years) men and women when compared with the general population of the same age. Conversely, male veterans aged 35 years and over were at reduced risk of suicide compared to same aged counterparts in the general population.
Some factors which increased suicide risk: these included being male, serving in the Army, being discharged from the military before the age of 34 years, being untrained, and having served for less than 10 years.
However, there were also factors which appeared to reduce suicide risk: including being married, of a higher rank and, perhaps contrary to public perceptions, serving in a conflict.
Few differences between veterans and non-veterans who died by suicide within 12 months of contact with NHS mental health services: levels of unemployment, alcohol and drug misuse, and self-harm were similar to patients who had not served in the UK Armed Forces.
The study suggests a number of research and policy implications to be considered:
Veterans who were younger and had lengths of Service of less than 10 years had higher rates of suicide than young people in the general population, and this may be the group with the most pressing need. However, all veterans regardless of age should be the focus of prevention.
Improving and maintaining access to mental health care and social support for people who have left the UK Armed Forces is important for suicide prevention in this group, as well as implementing general suicide prevention measures (e.g., tackling self-harm and alcohol and drug misuse, and enhancing social support) for all veterans.
The low rate of contact with specialist NHS mental health services in the study suggests veterans, particularly younger veterans, may not be seeking help. Encouraging help-seeking or campaigns to reduce stigma may increase engagement in veterans. However, equipping health services with the knowledge and training to better support the health of veterans and understand their culture and needs is also important.
The study was unable to explore the role of pre-Service or other factors that may have influenced later suicide risk, such as trauma in childhood or homelessness, and this needs further investigation.
As well as the paper published in PLOS Medicine, the team at the University of Manchester have also produced an "infographic" and a short video presented by Professor Nav Kapur about the study findings and what they mean.
If you or someone close to you is currently struggling with their mental health, Op Courage is the mental health support service for veterans and more information about their services are available here. The Samaritans also offer an app specifically for veterans available here and offer general support to those in crisis across the UK and Ireland 24/7 via their helpline on 116 123. Alternatively, you can text "SHOUT" to 85258 to contact the Shout Crisis Text Line.
Thank you to Dr Cathryn Rodway for writing this spotlight article of her team's impactful article examining suicide in UK ex-Service personnel.